The Onirique is a remarkable creation stemming from the synergistic partnership of Loaded Boards and Evolve, combining Evolve's extensive experience in electric skateboards with Loaded Boards' unmatched skills in deck craftmanship.
The Onirique seamlessly combines a broad deck platform, subtle concave, and strategically positioned flares to deliver stability, responsiveness, and perfect foot alignment within a compact design.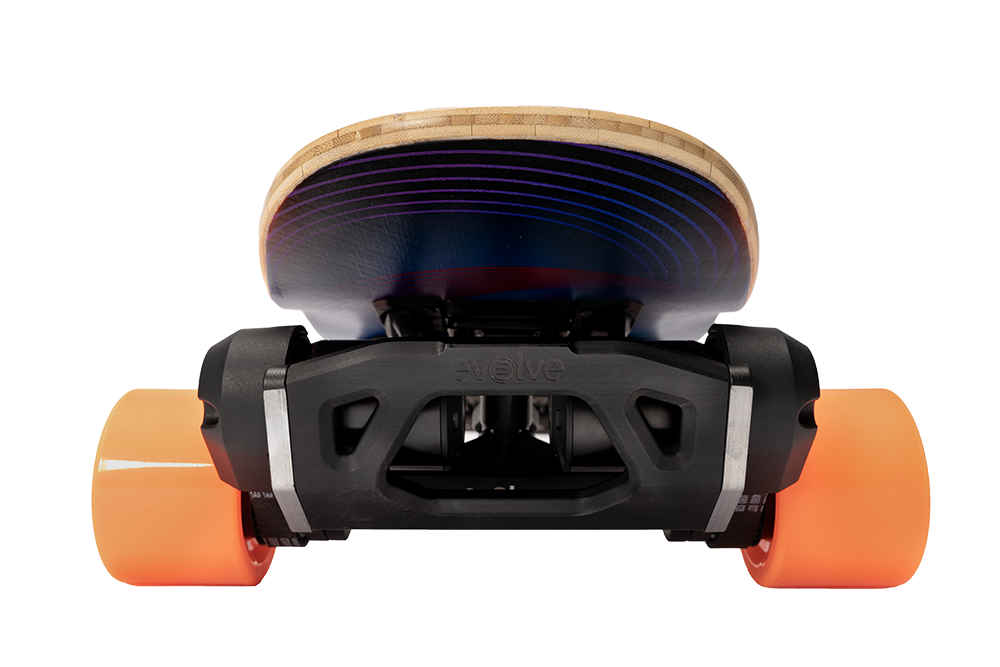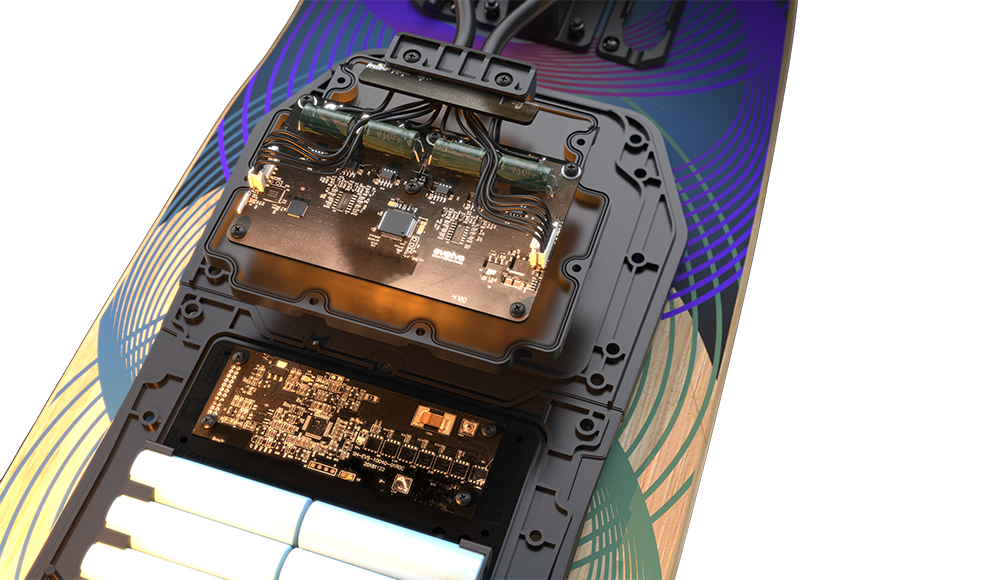 Designed and developed in Australia, the E-FOC revolutionises how smoothly a rider can harness the intense power produced by the Onirique's dual 1500w motors.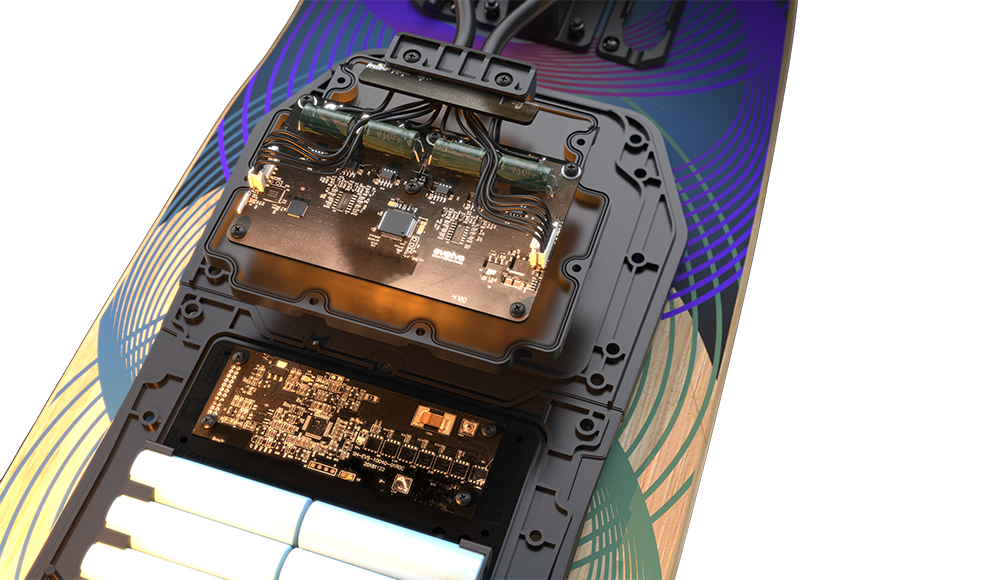 Every Evolve board is built to carve like a dream with our forged Super Carve Trucks. Stable at speed but still allowing you to turn on a dime due to the double barrel design, we have a range of compatible bushings so you'll be able to perfectly tune them to your liking.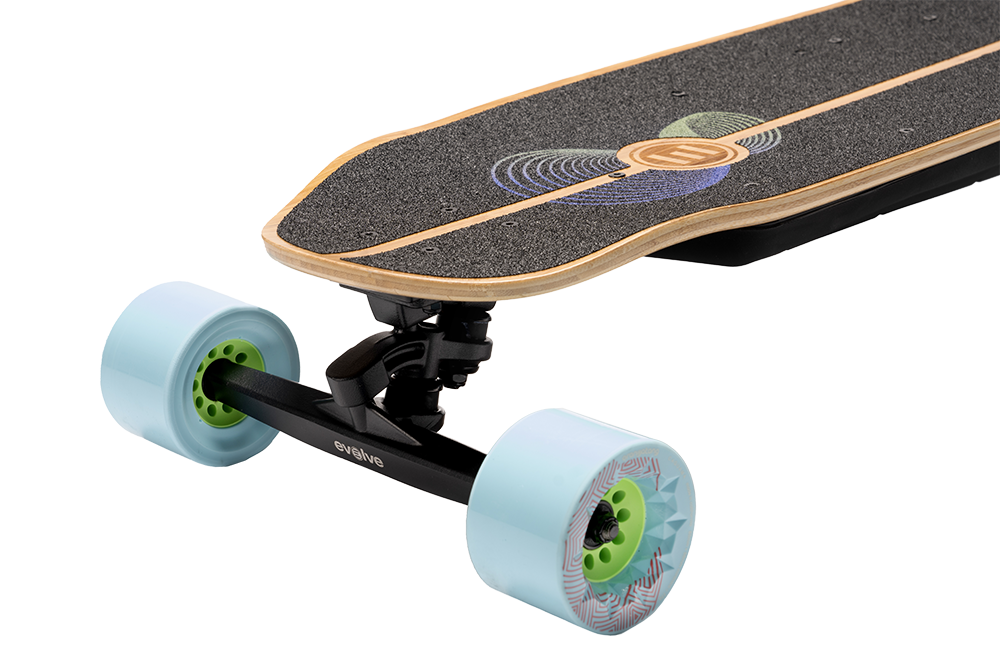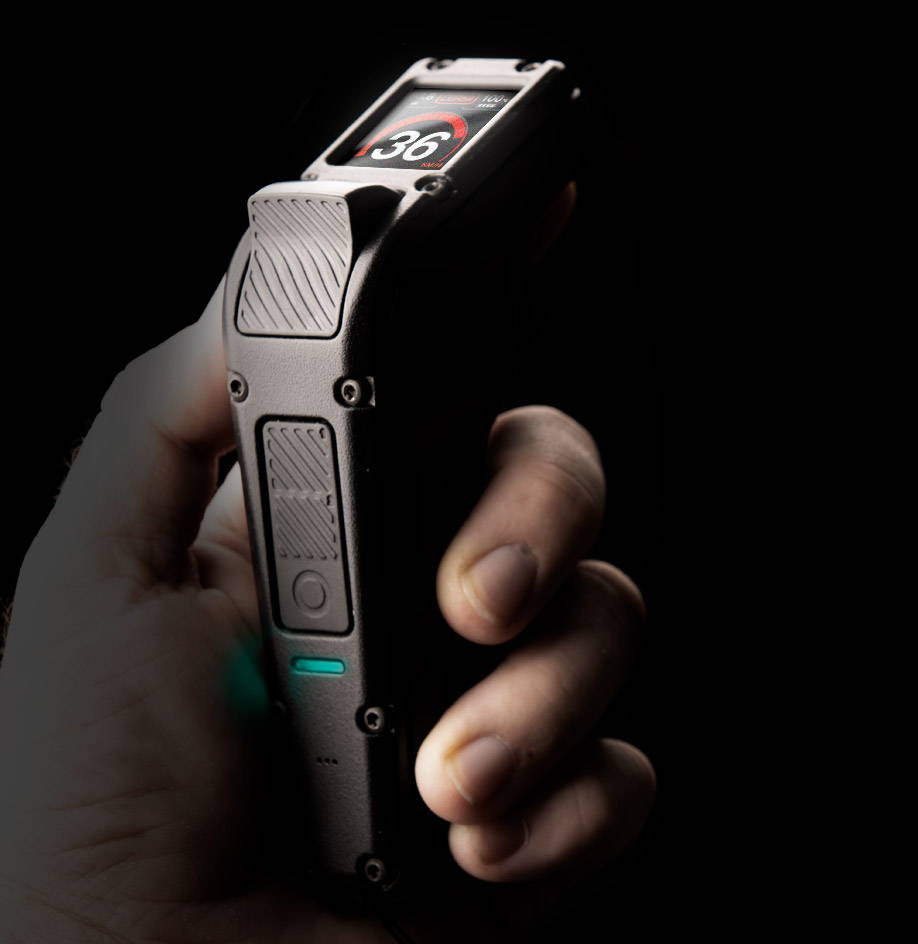 The Phaze remote provides intuitive acceleration and braking through its dual trigger design and shrouds it in a robust aluminium frame.
A CNC aluminium frame creates the backbone of the controller, strengthening it with a construction that aims to create a remote that meets the needs of the most hardcore riders.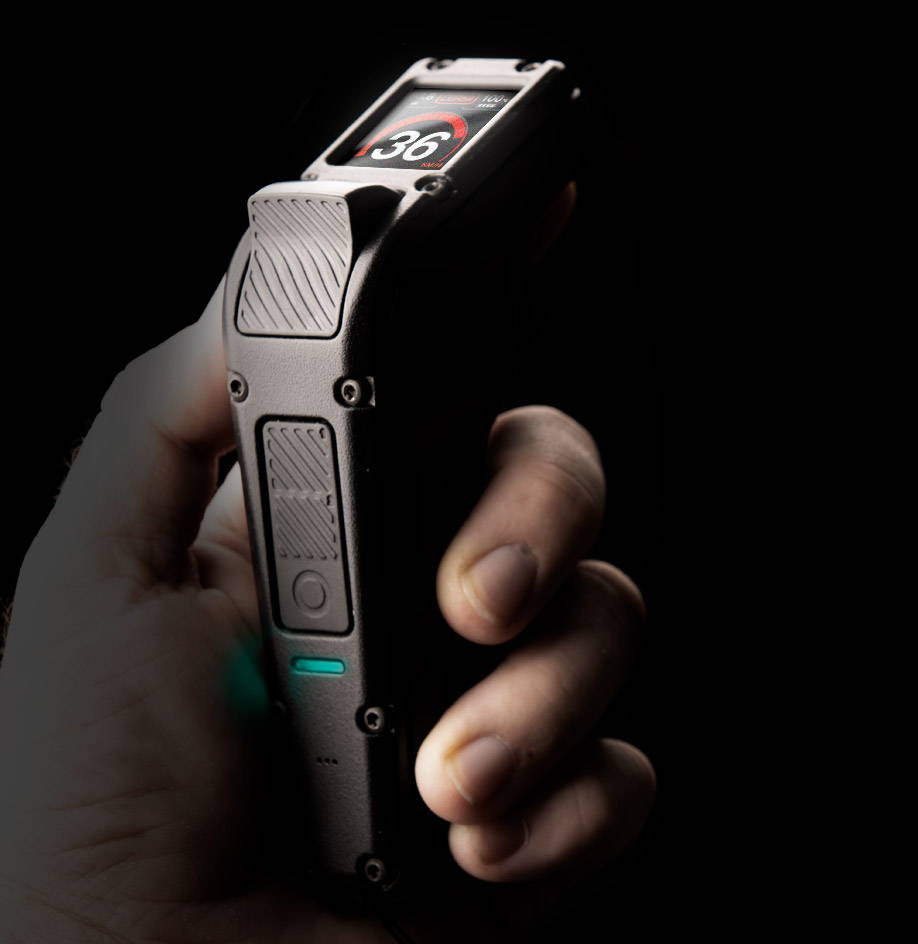 Your real time ride data is displayed on the full colour LCD display. With four speed modes you can set your controller to meet your skill level as it progresses.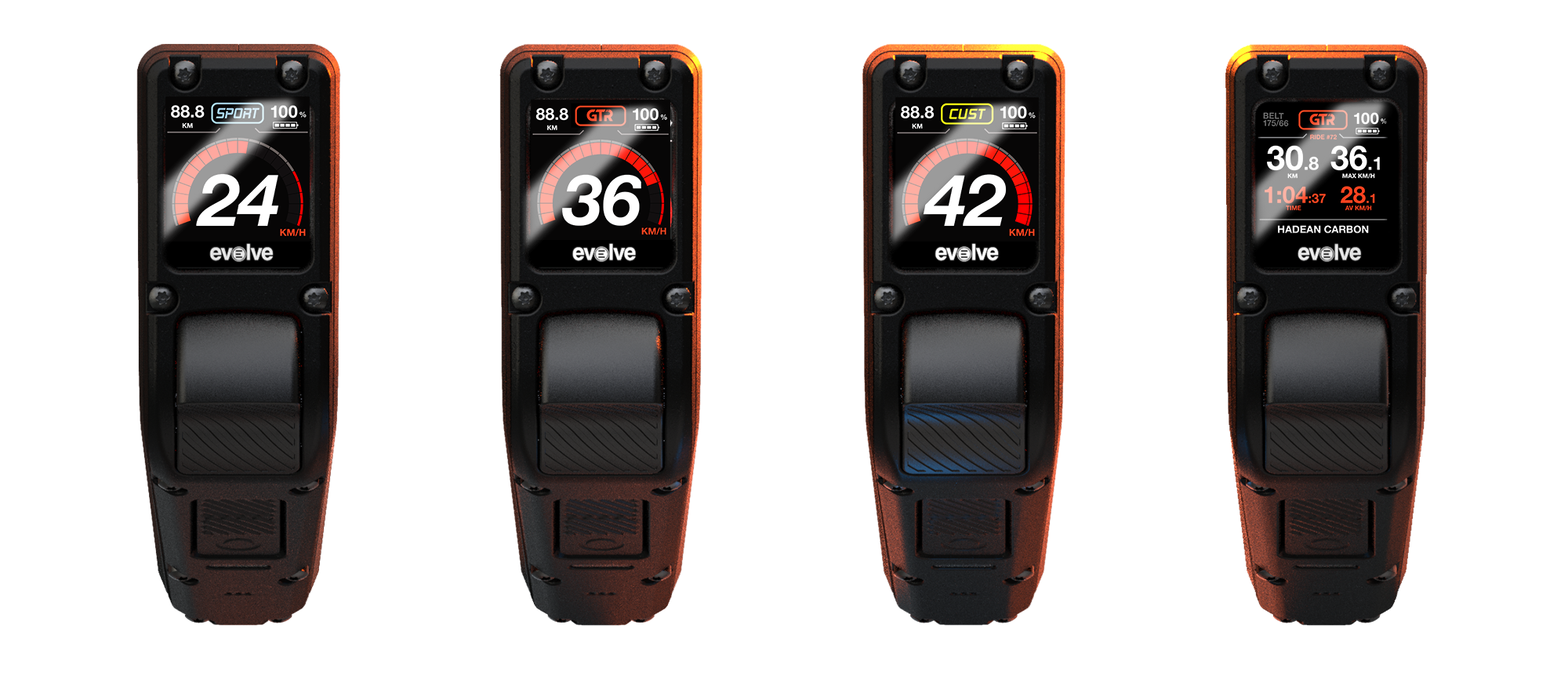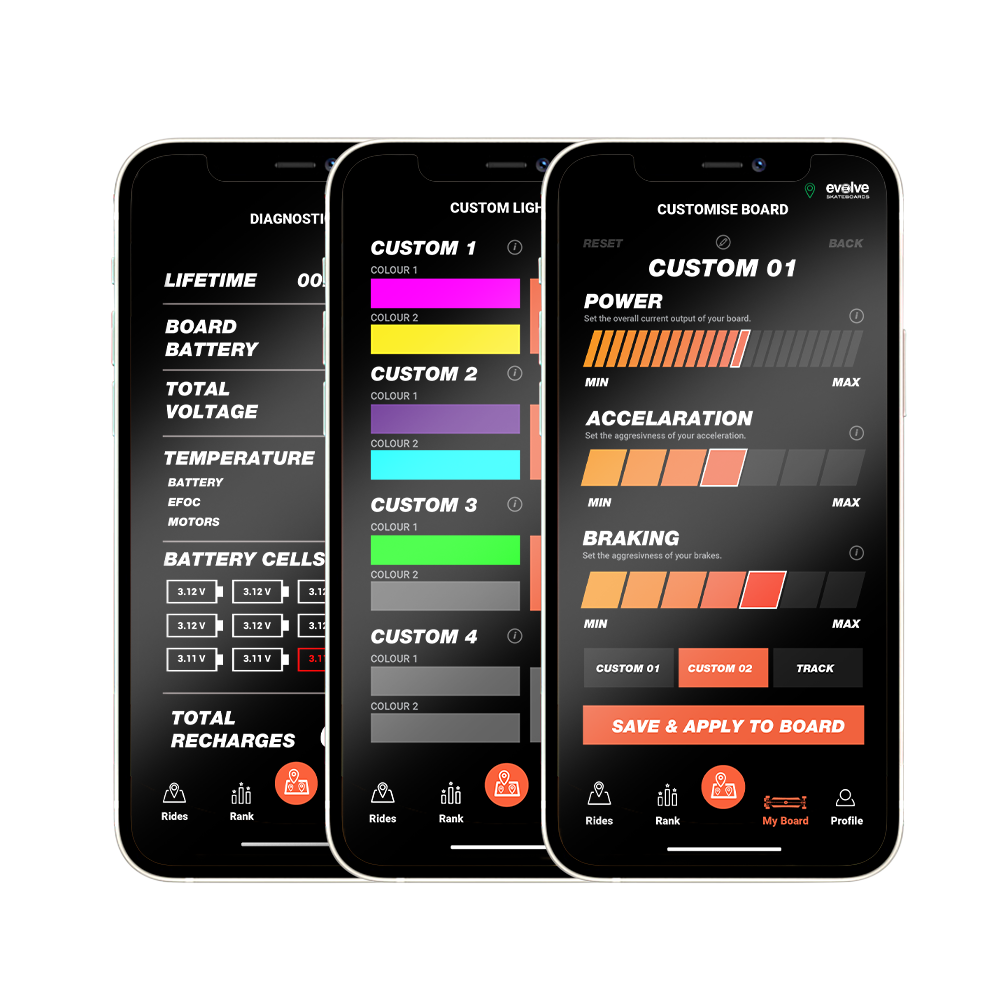 Control your GTR experience even further with the updated Explore By Evolve app.
Tweak the brake and acceleration curve to exactly the way you like it for the ultimate in customisation.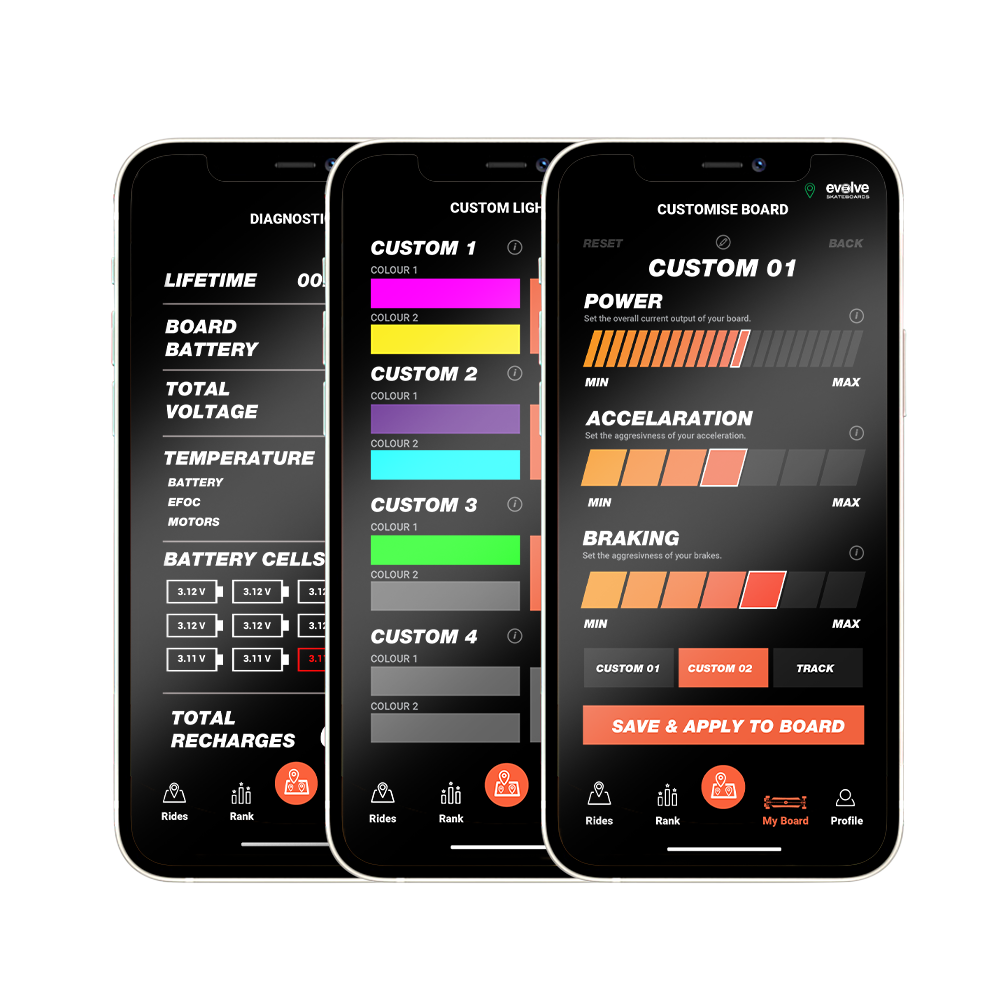 100%
of reviewers would recommend this product to a friend
Customer photos and videos
Another fantastic product from the team at evolve .
I have the Hadean carbon, the Hadean bamboo and now the Onirique.
What a brilliant little board, rides and carves like a dream. The portability and the fact you can fly with it makes it the perfect companion no matter where your carve session takes you.
Can't recommend this board highly enough, for that matter can't rate all the boards I have highly enough.
My experience with the customer service team has also been fantastic.
What a treat! To commute or not to commute?
Powerful yet still portable, and it's also nice to have the additional range, with summer around the corner walking provides a good option for calorie burning, however not interested in having another shower before work, once in public transport it tucks away easily not to bother the other folk. You still get the odd look mostly because of the bright orange wheels, and the helmet. Easy to carve and pleasant kick of power when needed, ah yes the board has an old skate look to it, yet is latest design and tech. Well done.
It even has it's own parking at work!

Free shipping for accessories orders over $100.

Try it out and if you don't love it return it in as-new condition. * See store policies.

Team of technicians and support staff dedicated to keeping you on the road.

Largest network of global support centres in e-skate.

Mastercard, Visa, AMEX,
Discover, PayPal, Affirm