CONTACT EVOLVE SKATEBOARDS USA
GENERAL ENQUIRIES: Please check our Help Desk firstly as many questions can be immediately answered there. If you still have any questions, please don't hesitate to email us at info@evolveskateboardsusa.com, or fill out the form on this page.
SUPPORT: For support and troubleshooting please check our troubleshooting guide first as many problems can be immediately fixed there. If you still have any questions please don't hesitate to contact our Tech Support Team here.
We will respond to all emails within 1 - 2 business days. For urgent assistance you can contact the number below.
Wholesale/distribution enquiries please email us here.
Collaboration/Ambassador enquiries please email collabs@evolveskateboards.com
TRADING HOURS: 9am - 4pm Monday to Friday (excluding Public Holidays)


PHONE: 442-325-1643 in the US.
Please quote your Order Number when phoning us.


MAIL: 114 South Coast Highway, Oceanside, CA 92054
Sometimes you just want to try before you buy. Visit Evolve Skateboards USA and find out about our range of boards then get a step by step run through of how they work with a demo ride with one of our experienced instructors. For the best demo experience we ask that you please book via the link on this page as we can't guarantee there will be availability during busy periods. This will allow us to allocate time especially for you and assist us in controlling our Covid cleaning processes. Thank you for understanding.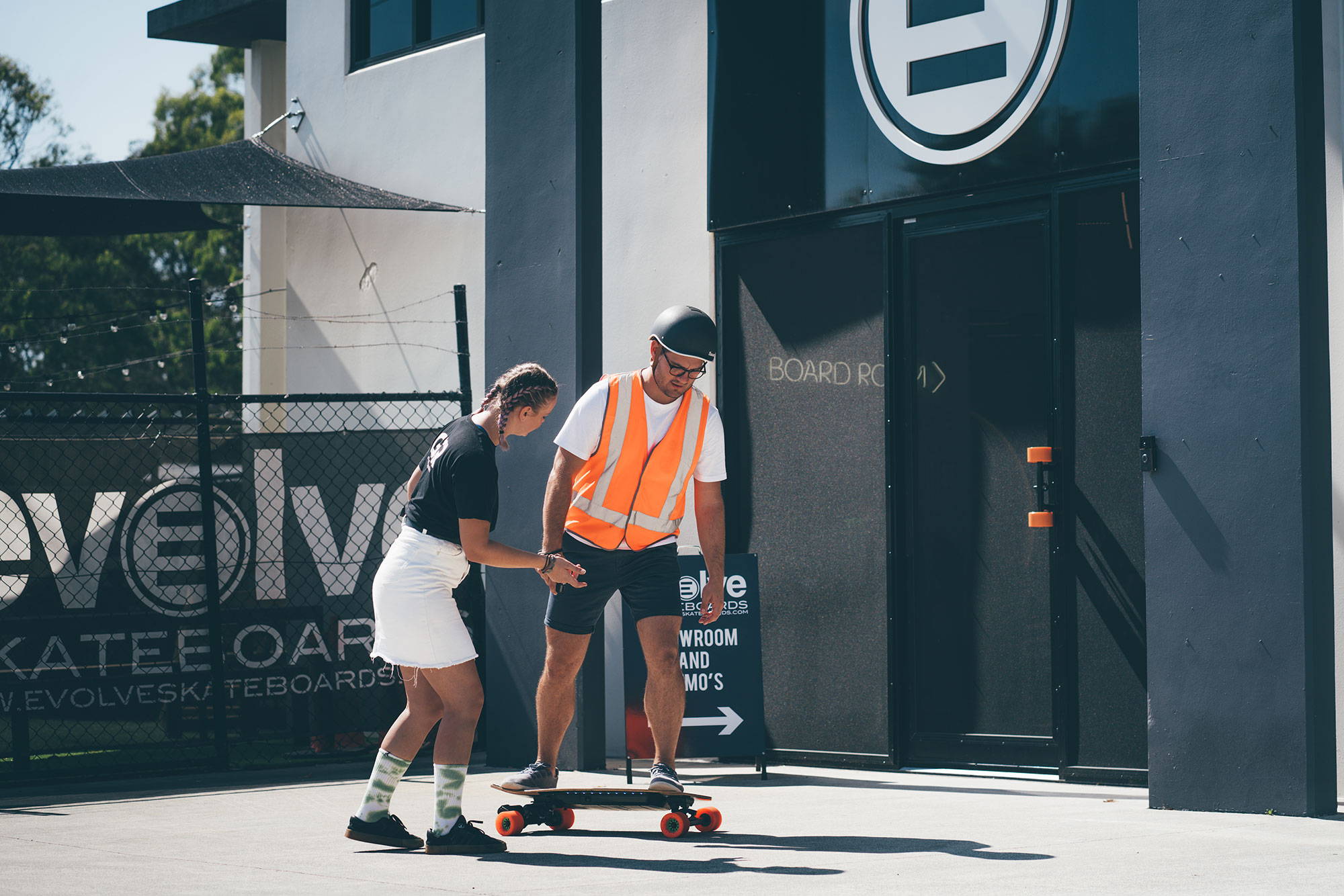 You are in advanced mode.
You can turn it off in left sidebar. To use advanced options, you will need to enter your own Google Maps API Key.
Get Google API Key

Free shipping for accessories orders over $100.

Try it out and if you don't love it return it in as-new condition. * See store policies.

Team of technicians and support staff dedicated to keeping you on the road.

Largest network of global support centres in e-skate.

Mastercard, Visa, AMEX,
Discover, PayPal, Affirm