Designed for riders who have a genuine off-road passion, this board ​​conquers all, delivering an authentic All-Terrain experience.
The Renegade Series uses the EFOC motor controller and 6000-watt motors, fitted with an upgraded 20Ah Samsung 50S battery that provides longer rider times and plenty of power!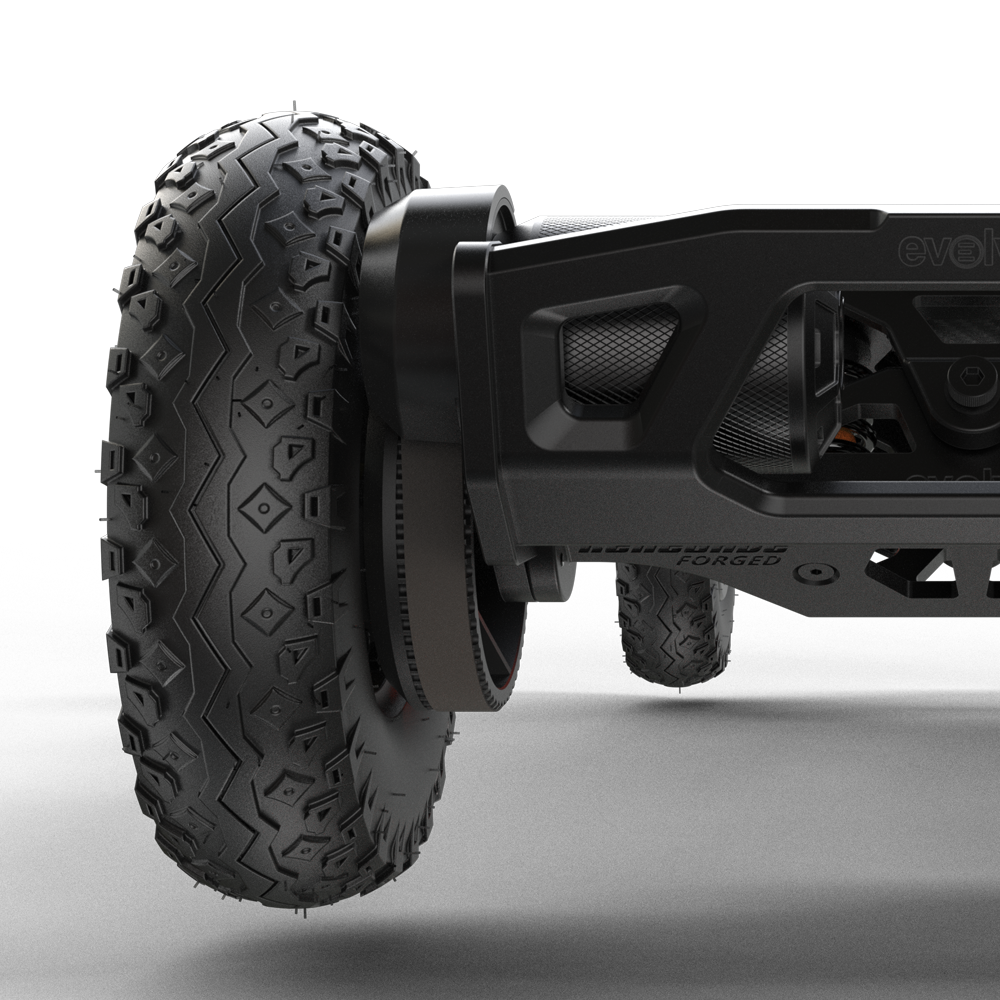 Crafted from solid carbon fiber, the Renegade deck embodies Evolve's innovation, uniting robust strength with ideal flexibility for those extreme riders who like to send it!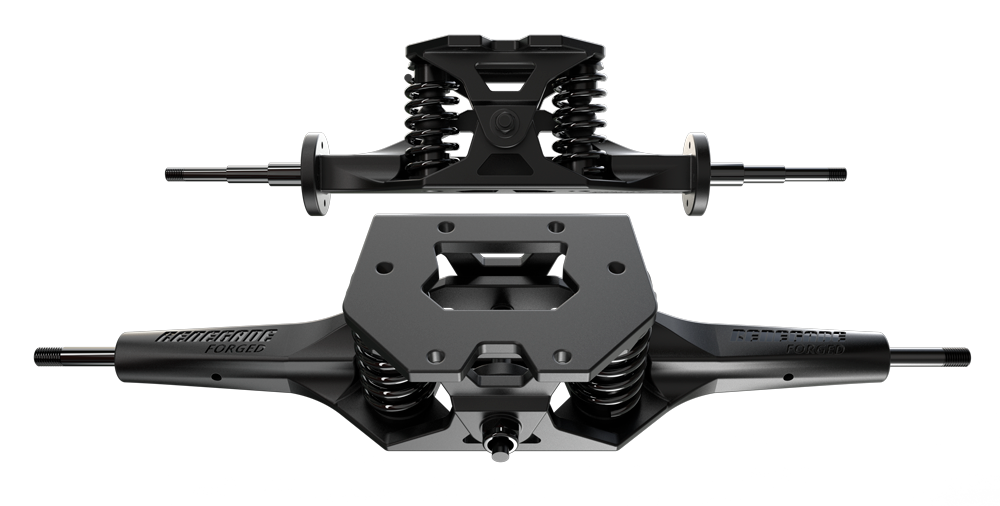 New Renegade Forged Trucks
The Renegade is fitted with new suspension trucks called "Renegade Forged', designed and built for maximum strength use for the forged manufacturing process.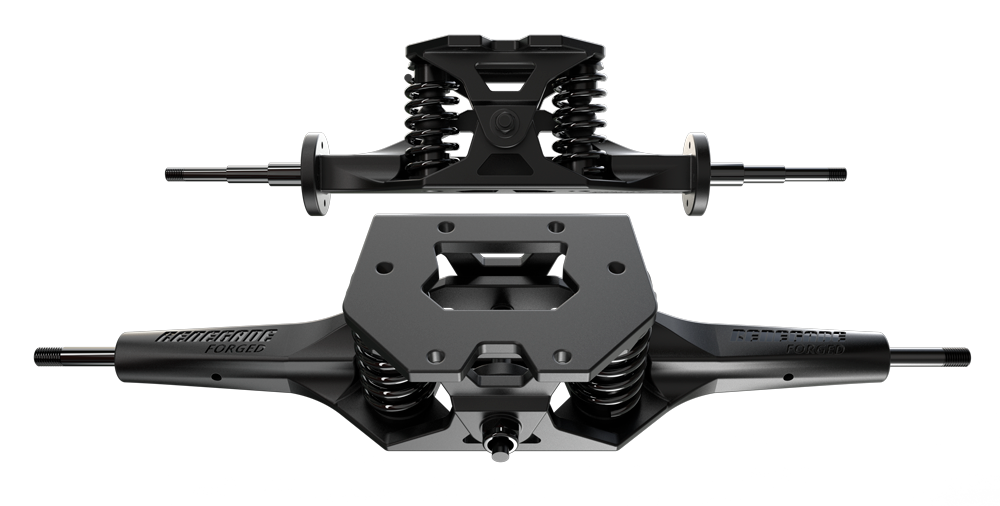 This board comes with built-in binding hole inserts and Evolve Bindings (sold separately), transforming it into an off-road beast, reaching new limits.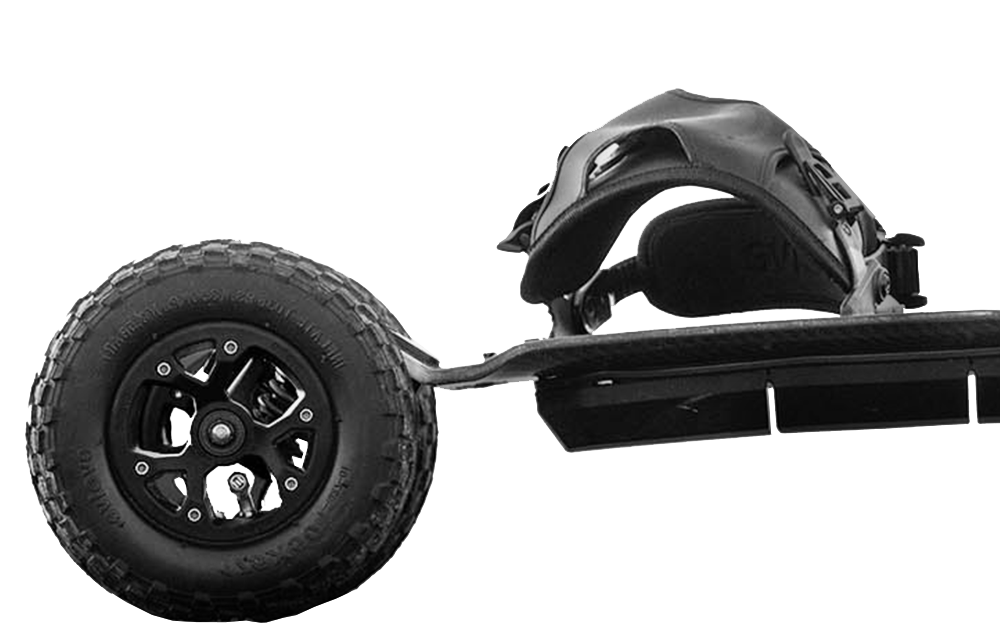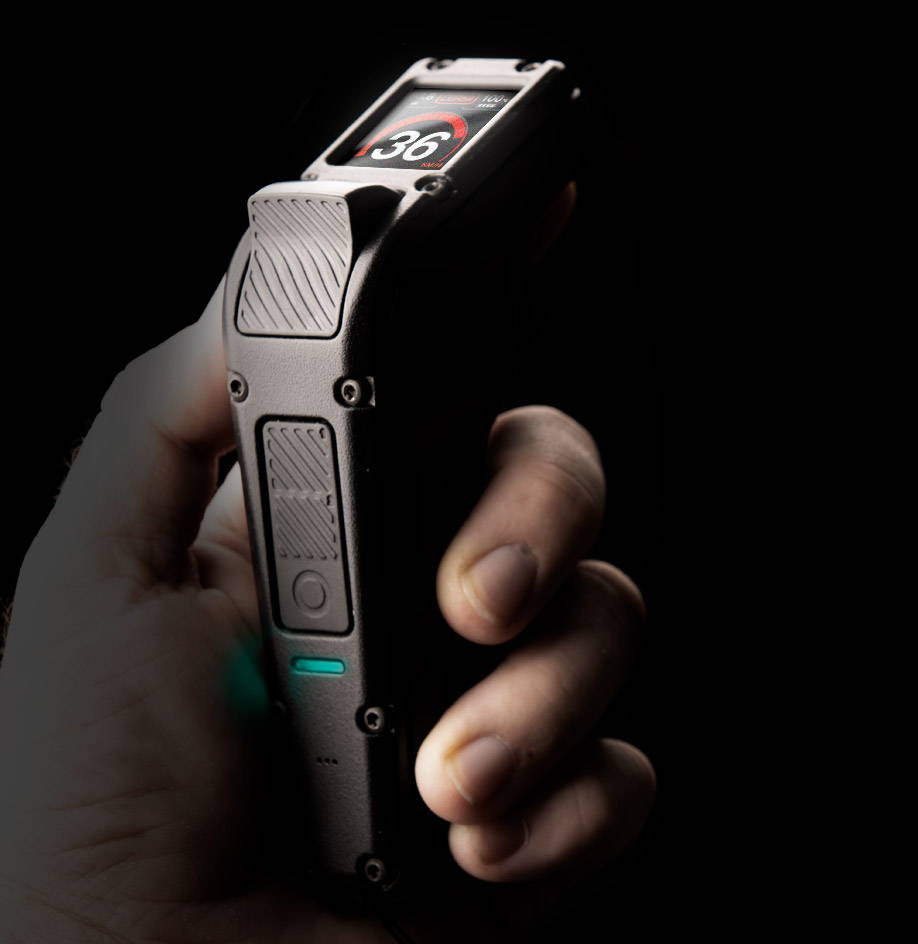 The Phaze remote provides intuitive acceleration and braking through its dual trigger design and shrouds it in a robust aluminium frame.
A CNC aluminium frame creates the backbone of the controller, strengthening it with a construction that aims to create a remote that meets the needs of the most hardcore riders.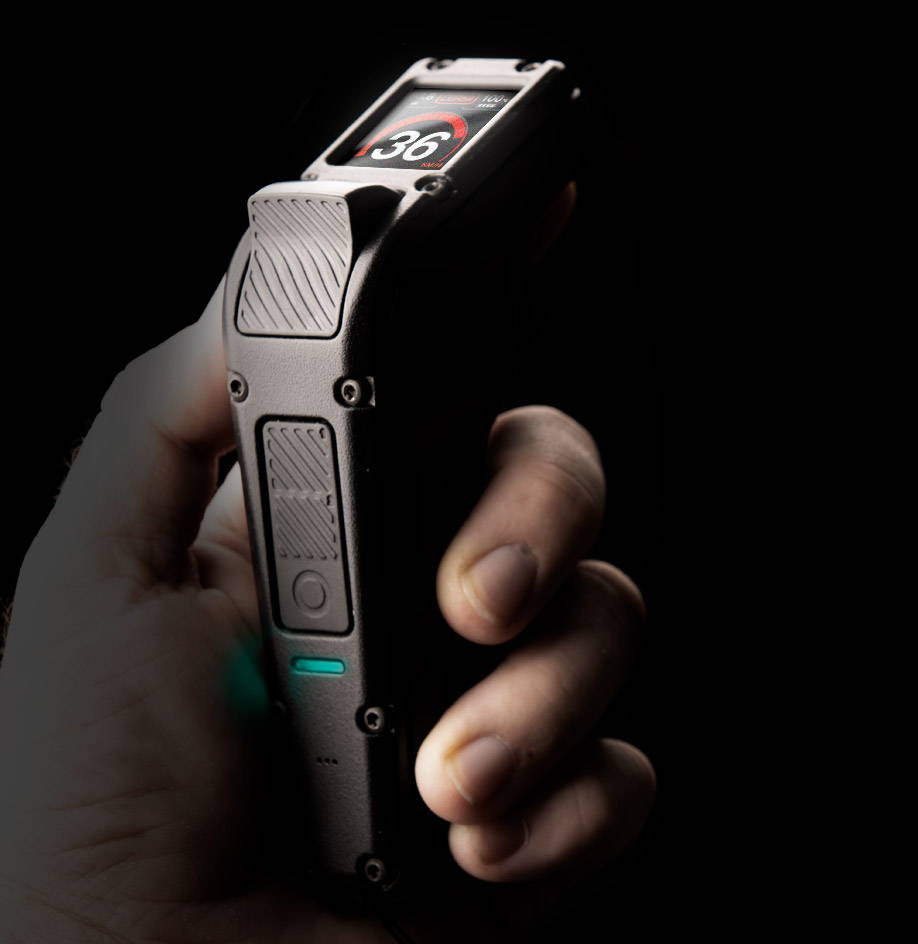 Your real time ride data is displayed on the full color LCD display. With four speed modes you can set your controller to meet your skill level as it progresses.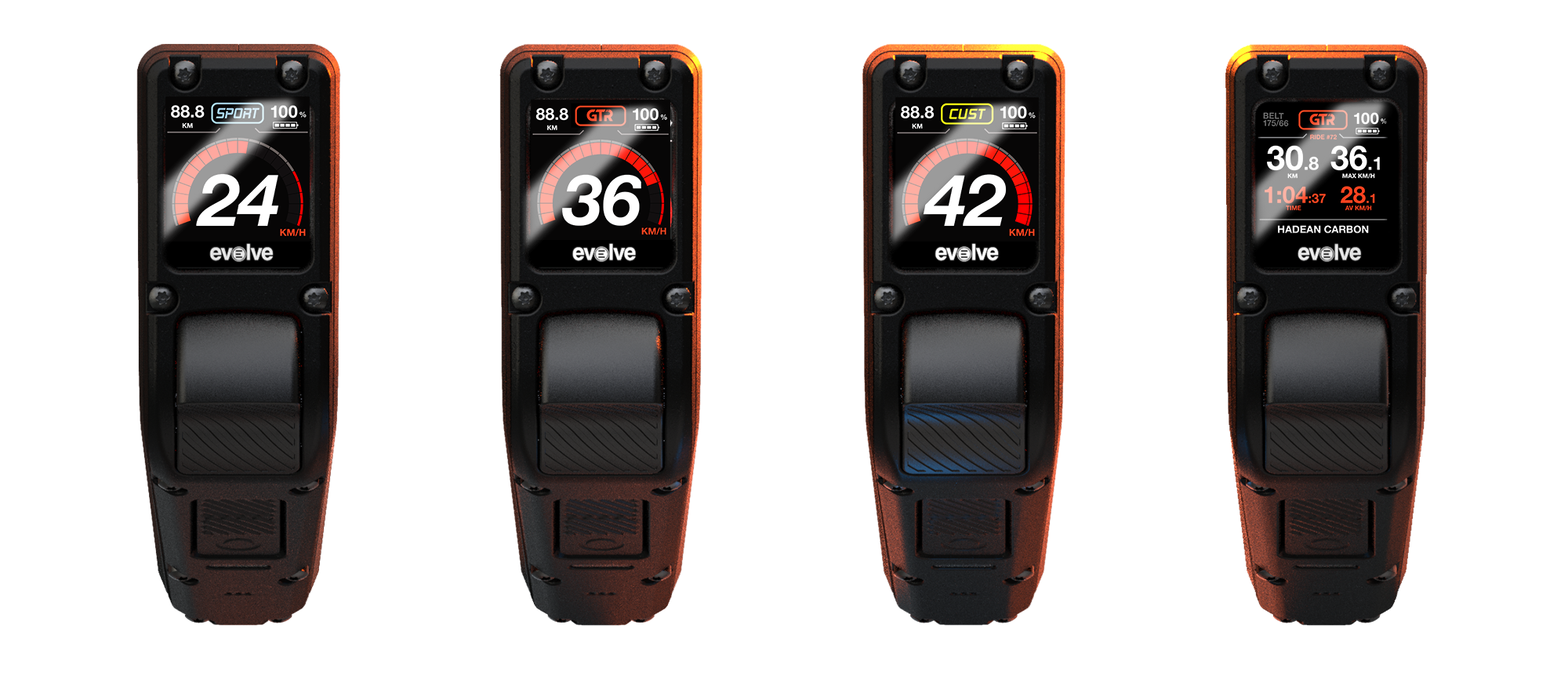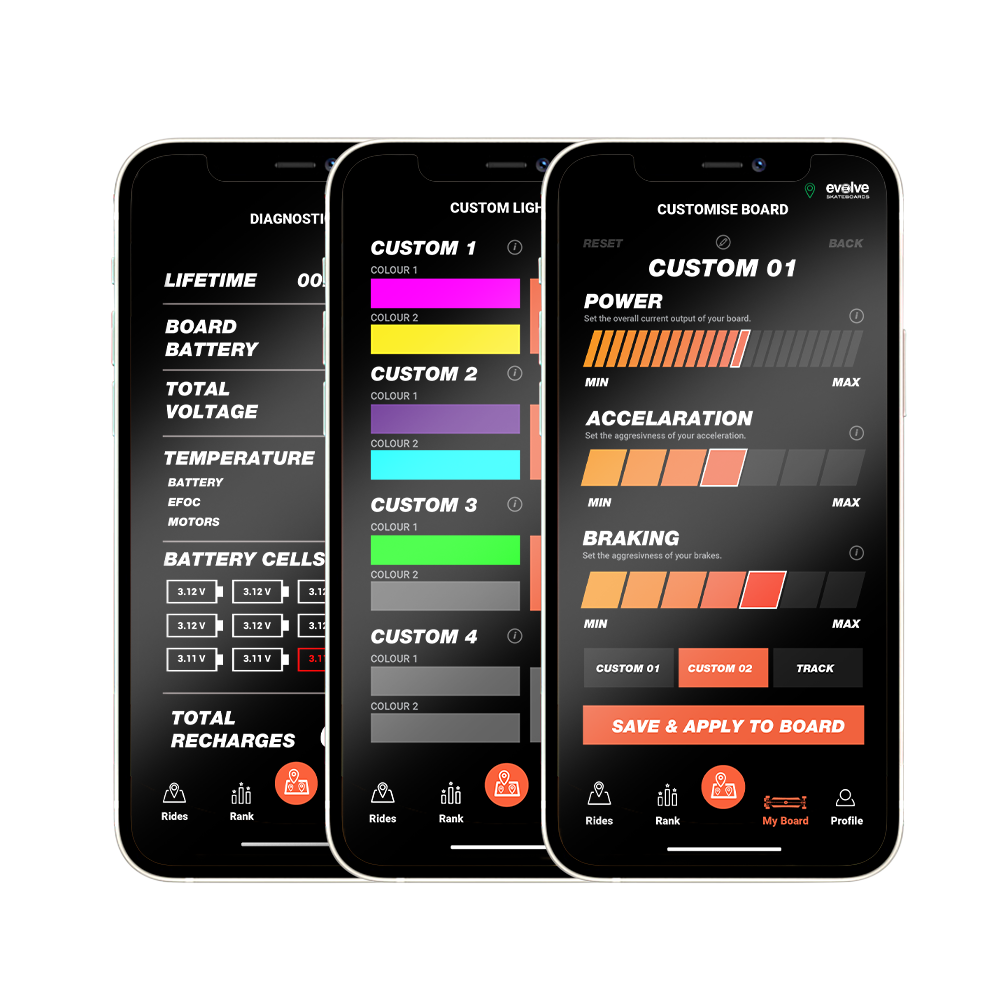 Control your GTR experience even further with the updated Explore By Evolve app.
Tweak the brake and acceleration curve to exactly the way you like it for the ultimate in customisation.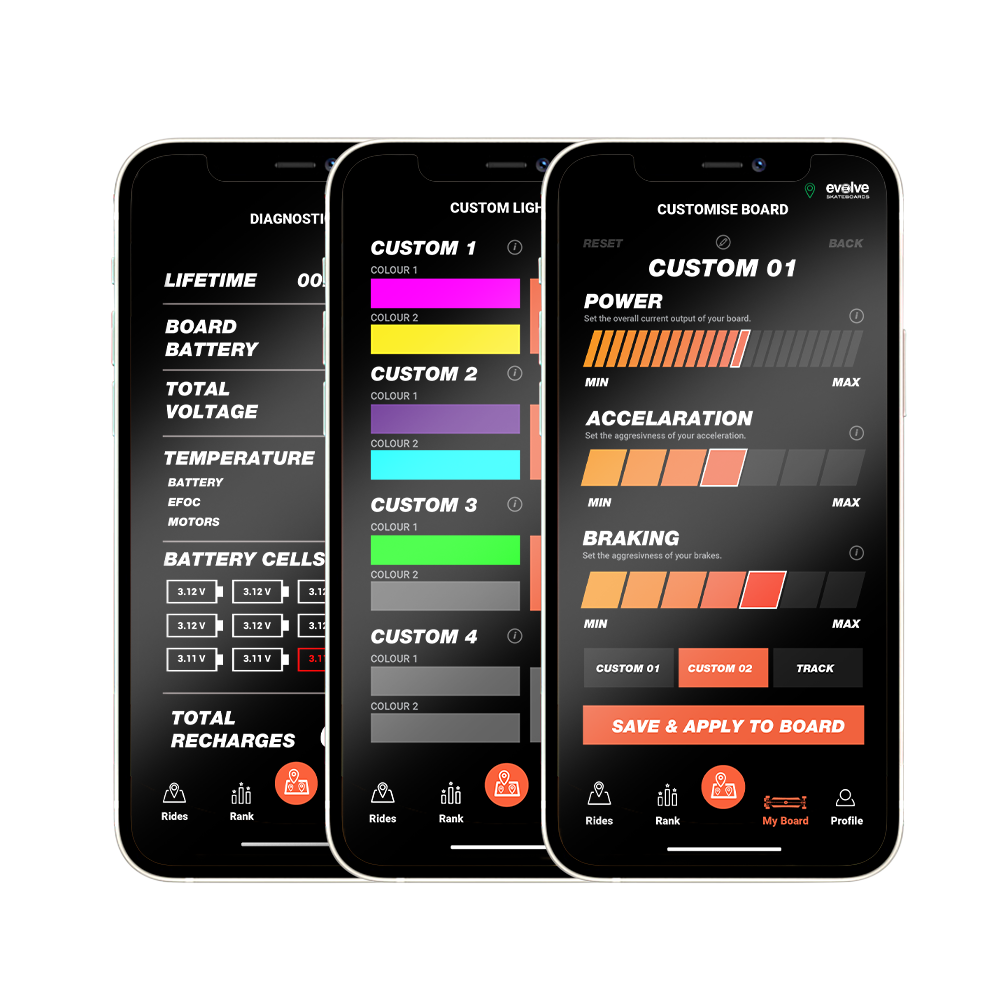 Free shipping for accessories orders over $100.

Try it out and if you don't love it return it in as new condition. * See store policies.

Team of technicians and support staff dedicated to keeping you on the road.

Largest network of global support centres in e-skate.

Mastercard, Visa, AMEX,
Discover, PayPal, Affirm