The Local Scene: Electric Skateboard NYC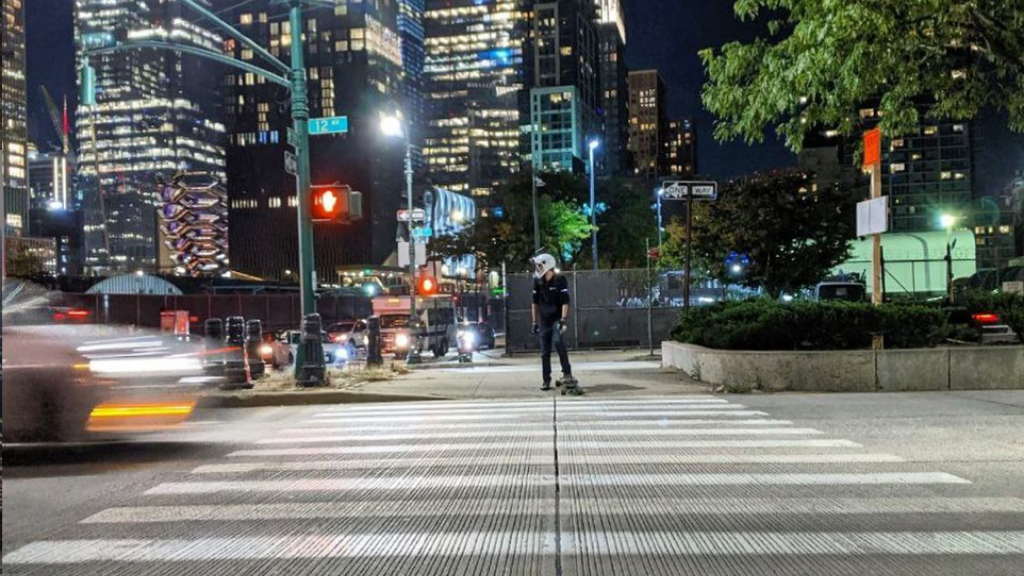 One thing is a fact: the scene of the electric skateboard in NYC is growing! More and more people are enjoying the endless carving feeling, for fun or commuting. If you live in the NYC area or plan to visit the region, imagine yourself crossing Manhattan faster and cheaper than the subway or spending Sunday shredding around Central Park or along Washington Street. 
"Boards are so common now. I see at least one e-board every day." - Tom Pagut, Evolve NYC Ambassador.
Electric Skateboard NYC: online community and group rides
The e-skating community is so organized and tight in NYC. For example, NYEF 2018 and 2019 had over 200 riders each year. Besides the group rides and online groups, there is a map with all the area's charging spots. The cool thing about it is that it's updated and maintained by riders. 
Facebook groups about electric skateboard in NYC
NYC has a community for every rider's ability level on any type of board you can think of. If you are a beginner and is wondering if going to a group ride is a good idea, here is what the Evolve NYC Ambassador has to say: 
"It can be intimidating for new riders to join up, especially if they want to join a group ride before being 100% comfortable on their boards. In the summer, I promote a bi-weekly meetup where we can all just hang out in one location and practice the basics like foot braking and kick pushing."
Riders take any opportunity to show off their creativity when it comes to costumes, especially on the Christmas and Halloween rides. 
Are electric skateboards legal in NYC?
Yes, following the same legislation of e-scooters and e-bikes, it's legal to ride an electric skateboard in NYC. However, the regulations are clear about e-scooters and e-bikes, but it doesn't specifically mention other personal electric vehicles (PEV). This is a grey area, but it's common sense to assume that it will apply to all PEV. So, always check the most recent legislation in your area and be mindful to always wear a helmet when riding.
Electric Skateboard NYC: Changes since COVID-19
NYC is well known for its highly dense traffic. The history of street congestion in NYC isn't particularly romantic. Cars, trucks, pedestrians, delivery bikes, skates, scooters, motorcycles...you can find it all on the streets of NYC. However, with the shelter-in-place rules imposed to contain the spread of the COVID-19, NYC Mayor Bill de Blasio is encouraging New Yorkers to avoid public transportation during the pandemic. Consequently, more people are ditching buses, trains and ride-shares to use their electric skateboards for commuting.