What NOBODY Tells You About Electric Skateboard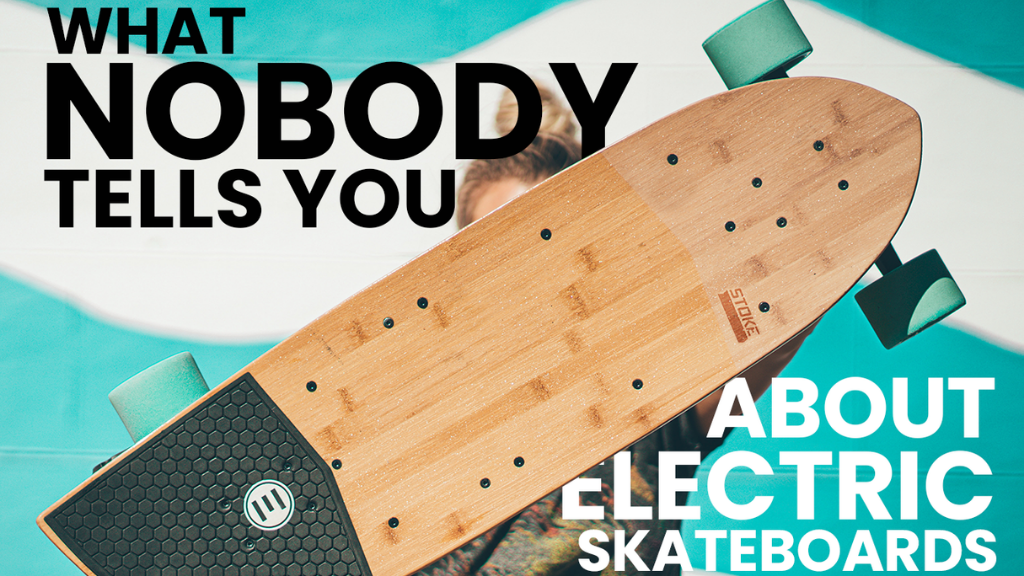 There are so many electric skateboards out there that it is tricky to figure out which board is the best for you. On riders' groups on social media, there are so many stories of riders who ended up with the wrong board. The last thing that you want is to invest money and time in something and then have a dead skateboard after a while.
As David Manning said in one of his recent videos (check it below👇), people end up with the wrong electric skateboard because they judge the boards only based on the specs. 
If you're just comparing the specs, there's plenty of cheap boards that are mass-produced and in theory, have fantastic numbers in terms of range. But we believe that a high-quality electric skateboard is more than only speed. It is about the feeling of the ride and the quality of it. With an Evolve board, any road or path turns into the endless wave of your dreams.
Here we outline what you should look for other than just specs and why Evolve USA produces the best electric skateboards in the market. 
Local customer service & support
Evolve Skateboards USA has a service center in San Diego, California. It is where all the boards are assembled and tested. All boards (yes, every single board!) are tested before leaving the warehouse, including tests to ensure the motors, wheels, and battery are running perfectly. No compromise has been made when it comes to quality control. 
All boards come with a one-year warranty, and there are service centers in over 40 countries. If your board does break, something goes wrong with it, a manufacturer defect, you can call, email us, or chat online to talk to one of Evolve USA friendly customer support gurus. Nice and easy!
When choosing an electric skateboard, spend some time researching the brands in the market. To have an idea about the companies' reputation, always read customers reviews on their Google profile, social media and forums.
In the industry for more than a decade
Evolve Skateboards USA is the largest and the most innovative electric skateboard company globally and has been making boards for more than 10 years. Since then, Evolve's team has been working and improving processes and products. 
"We've been watching the whole industry grow. We've seen people come in, we've seen people come out, and we've seen the cracks. We know how things work, and we definitely don't do things how other brands have done it", explained Jeff Anning, the founder of Evolve Skateboards, in a podcast interview.
Made by riders for riders
How it feels when you ride an Evolve board isn't something you can put on a spec sheet. One of the secrets of the amazing carving feeling that you get when riding an Evolve board comes from the passion of Evolve's team. The boards are made by passionate riders, snowboarders, and X-skaters, who share the same love: the ultimate endless wave experience. 
To produce high performance electric skateboards with a sleek design, the R&D team spent hours and hours on research, development and tests. No wonder, the quality of Evolve's electric board is always mentioned when you read reviews online.
Many wheel types & versatility
The ability to effortlessly swap wheels (in less than 10 minutes) on your Evolve board means that you get a custom ride every time, which is one big reason why Evolve skateboards are so popular. You can select from more than ten wheel options, which include street and all-terrain tires. Also, with the Bamboo GTR 2in1 and the Carbon GTR 2in1, you have a super fast and grippy ride with street wheels or eat any surface with all-terrain tires without the expense of buying two boards.
Evolve Community
The Evolve Facebook Groups are the central hub for riders to connect with one another, share experiences, and organize group rides. When you buy an electric skateboard from Evolve and hop online, everybody's willing to help you out with all the questions that you've got. During the group riders across the world, it's cool to connect with many people and share the same passion for riding boards. It feels like an instant family.
To bring the community together, Evolve also organizes competitions events, which as taking the sport to another level. The Evolve World Cup is a fantastic opportunity to show skills on the ride, for example!