The Hobbies of the Future Are Finally Here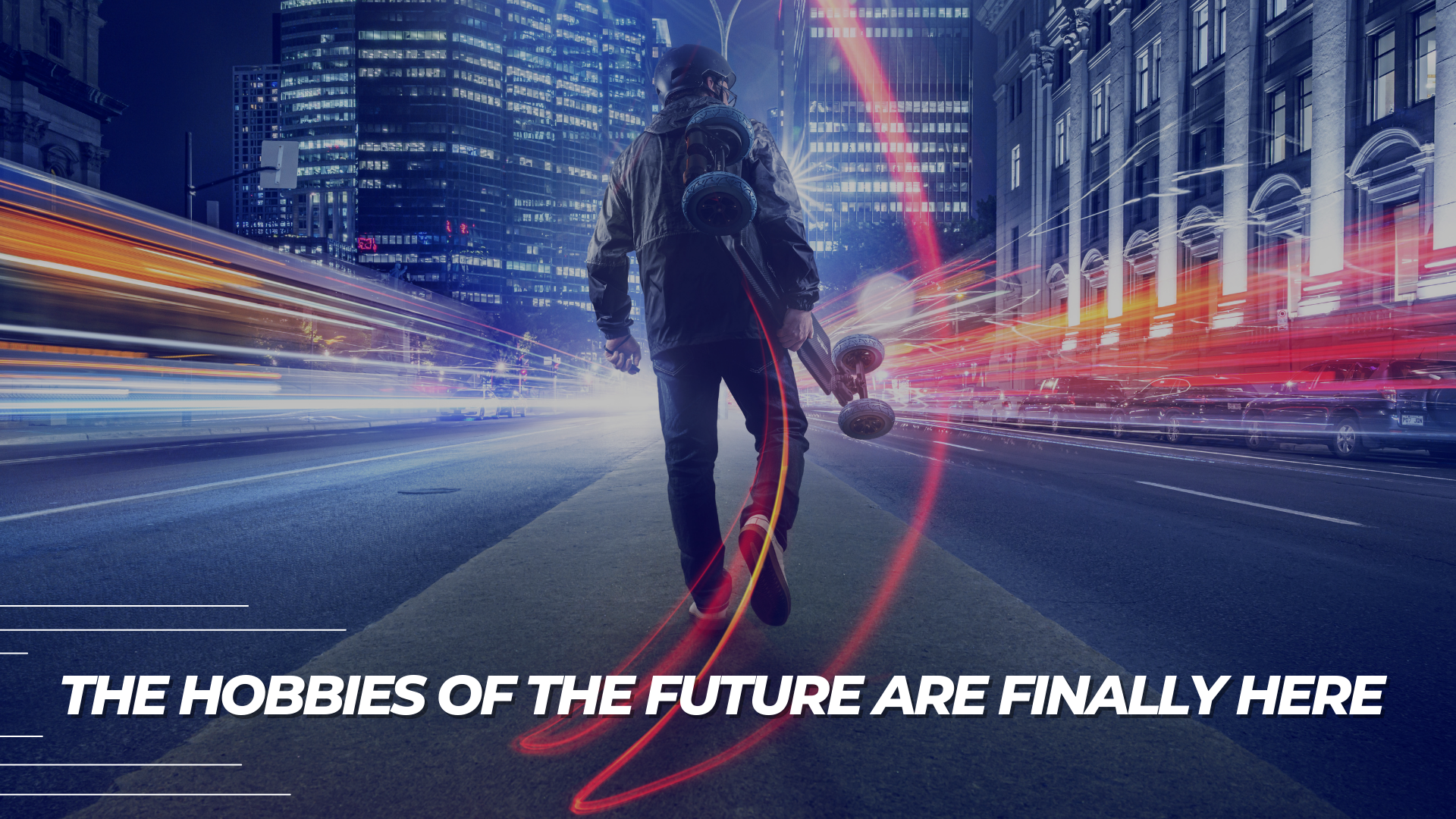 Although there are so many fun things to do in this world, life can still feel pretty boring. With video streaming and endless internet rabbit holes, it's too easy to fall into a routine of laziness. On average, Americans spend 3 hours 30 mins on their phones daily. Too often, we end up scrolling through the same thing over and over again after a long day of work. But where's the fun in that? 
If your life is stale, it's time to start brainstorming new ways to have fun — and finding a new hobby is a perfect way to do just that. Rather than just sitting on the couch and complaining about how bored you are, get out there are try something new. It may take a few experiments until you find something you really fall in love with, so don't get discouraged. Having fun in this world doesn't have to be that hard — you just have to know where to look. 
What are considered hobbies?
You can consider a hobby any activity practiced for pleasure and fun, normally carried out during the person's free time. A hobby can be done either individually or in a group.
People's favorite hobbies tend to vary according to the technology available at the time. For example, back in the day, some main hobbies were collecting stamps and coins. On the other hand, currently, several hobbies are related to technological advances, such as online gaming, programming, and digital photography.
How to find a hobby?
Do you remember what you liked to do as a child? Some people were cycling, and others were playing with lego. Every person has always had some interest they enjoyed doing as a child. But with the increasing responsibilities and workload, these hobbies and interests fade away as we enter adulthood.
Tip #1 on how to find a new hobby is to just try new things — don't be afraid. Start experiencing experiences that bring you joy and put a grinning smile on your face at the end of the day. After trying different things, you'll find something you really enjoy.
Here are a few cool and futuristic hobbies that you should consider to get much more excitement out of your hum-drum life: 
What hobbies should I try? #1 
Motorized off-road skateboarding
A "casual skater" is someone who rides between one and 25 times a year, but these innovative skateboards may inspire you to get out much more often. This technology is still relatively new, which means you may be the first person you know to ride one of these all-terrain electric skateboards. Motorized off-road skateboards are easy to control, making them a great hobby for riders of (almost) all ages.
You can control an electric skateboard with a remote connection via Bluetooth to the board. Evolve's boards feature 4 different speed modes, which allows you to start it slowly until you get the hang of it and then upgrade to pro mode. You can grow into it, future-proofing your investment. 
Many riders compare electric skateboarding to snowboarding or surfing, like the post below:
AMAZING! My first Electric SK8, and I'm addicted !!!!

I have never even stepped on an electric skateboard before. I do surf frequently and used to skate ( when I was younger ), and after 30mins, I was carving about — no worries. For me, the weirdest 2 things are using the controller, which after 10 mins, I sussed out and was straight in pro mode; however, I did restrict speed to 32 km/h. The second challenge I had was curbs and debris on the paths/roads etc... It's crazy that you just ride up and over almost anything! For the first few times, I almost tried to Ollie over the curbs. I still lean back and absorb the shock by flexing my knees, but I'm growing in confidence each time I use it. For me, it is more like SNOWBOARDING, not so much skating with the trucks it came with. Even with the size and flex, it feels much more toe to heel, which is absolutely incredible - you can literally carve off-piste and around the grass parks! I LOVE IT - Samuel. M
Off-road skating is all about experiencing the scenery and getting away from that busy city life. You can tackle any terrain with these boards: gravel, dirt, compact sand, and grass — you name it! 
What hobbies should I try? #2 Drone flying and racing
Spice up your life by having fun with cutting-edge aviation technology. This hobby is obviously brand new to the world and can be so much fun if you know what you're doing. Although the highest quality drones can be very expensive, you can start with affordable options that work just fine. Practice flying these cool machines around your backyard. As your skills evolve, you can gather some awesome footage or practice maneuvering them around various obstacles. Be careful with these drones, of course, but have a great time!
What hobbies should I try? #3 
Computer programming
It might sound difficult (and it can be), but this skill can still be a lot of fun if you know what you're doing. In addition to being a rewarding hobby, even basic computer programming skills can be a great career boost. Learning how to build your own programs online is a skill that not everyone is up for, which is why coding is a great hobby for the digital age.
What hobbies should I try? #4 DJing
To be a DJ, you'll need some basic equipment: a notebook, quality headphones, records, as well as a good audio program to make your compositions. It's a great hobby to express your creativity as the music combination and arrangements are endless.
What hobbies should I try? #5 3D Printing
The technology is not exactly new and was developed in the 1980s to meet the demand for rapid prototyping. Today 3D printers have become, to some extent, popular, and you can create anything you can draw in 3D, from fans and table lamps to desks and table organizers.